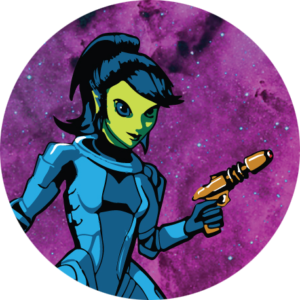 Fiction Science – A Creative Community Hub and Media Collective
"FICTION SCIENCE is an exhibition and convening space for the Digital Art, Fiction, Gaming, and Creative Code Communities."
We want FICTION SCIENCE to be "Nerd Central" in SF.
The Fiction Science Vision has two parts: I. The Creative Community Hub and II. The Media Collective.
Here's a brief listing of what we mean. Keep in mind this information may change at any time as we evolve and grow!
The Creative Community Hub
FS mission is to provide a venue for the exhibition, enjoyment, promotion and sales of Digital Art, Fiction, Games and Creative Coding.
Bi-monthly Events at Fiction Science include:
Digital Art exhibitions including Art Gallery of virtual to actual artifacts, streaming fine art media and AR, VR experiences.
Experimental Media events and small scale audio performances
Book (Fiction, Poetry, Fan Fiction, Zine) Readings and Releases
Indie Game releases
Writers, Artists, Gamer group meetings
The Media Collective
Individual Members and Organizational Partners (Artists, Writers, Poets, Gamers etc. and Clubs, Associations, Service Bureaus, Meet-up Groups) are encouraged to join the Fiction Science Facebook group to learn how to become members of the collective. FS issues membership cards that provide benefits to our members and traffic for our partners.
Benefits include:
Consideration for exhibitions and events at Fiction Science, Exhibiting artists eat and drink free.
Monthly free beverage for members
Discounted menu items – Announced on FB Page
Digital output discounts
Comic and other media discounts